Join us this September 23 2023 in our official TFL Milan Fashion Show Tour.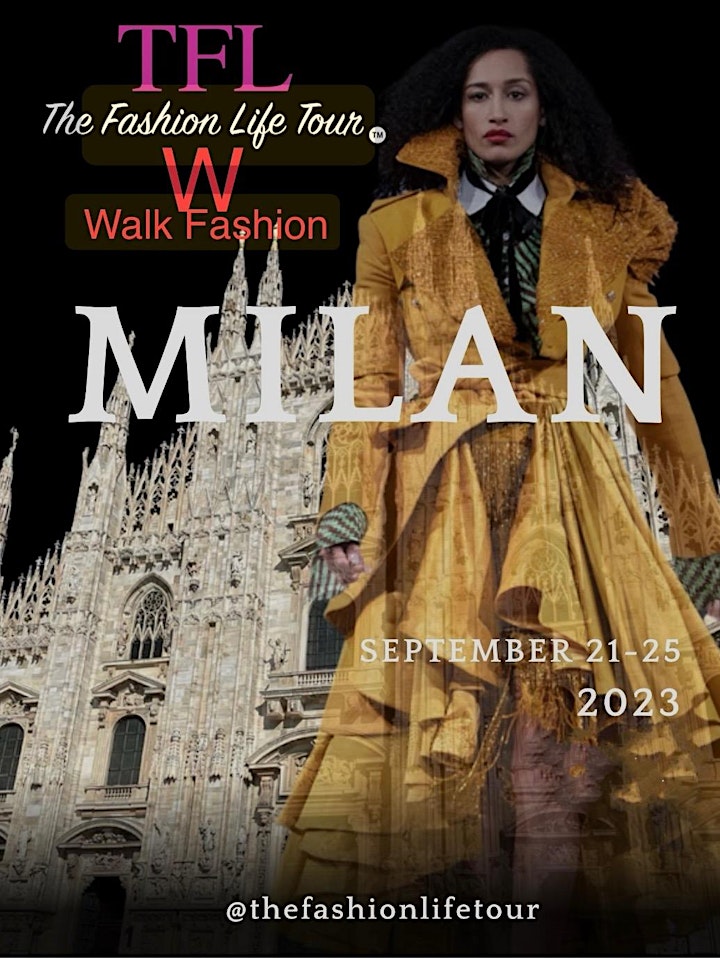 The Fashion Life Tour (TFL) announces our official Milan '23 Tour stop to be held on Saturday, September 23rd at Studio 13 Milan.
TFL will be joined by celebrity designers, entertainers and special guests during the upscale fashion event that will feature over 20+ brands, including emerging designers, models, performing artists and world-traveled professionals as they showcase their talents during the TFL fashion show & vendor market experience.
Networking opportunities! Come out to support small businesses & some of the fashion industry's most talented designers, vendors & models from all over the globe during TFL's '23 Tour stop during Milan Fashion Week.
Led by CEO Kiara Belen, ANTM Alumni and modeling coach, TFL was established in 2019 to provide support and opportunities for emerging designers, artists and models to expand their branding platforms locally and throughout the international market.
Date:
Saturday, September 23rd, 2023
Times:
Segment 1:
3:00 PM (Doors Open at 2:00pm)
Red Carpet 2:00pm
Designers
Young Socialites
Anvi Couture
Hafanana
Evette Monique
Norma Ebanks
Lumen
Fashion Disorder
Segment 2:
6:00 PM (Doors Open at 5:00pm)
Red Carpet 5:00pm
Designers
Young Gods
Perry Jones
By Alexas
Saima Chaudhry
Bold Black Dresses
Supa East Glamour
Dorcas Couture
DB Phor
Shameless Opinion
Performances by:
Mila Nabours
Location:
Super Studio 13
Featured Activities will include …
* Fashion Designer Showcases
* National/International Press, Red Carpet Interviews
* Celebrity/VIP Guests
* Vendors
* Gift Bags, aka "Swag Bags"
… and much, much more!
Media:
Please email thefashionlifetour@gmail.com with media credentials or information.