Dr Shaun Cole on British Men's fashion and image over the past 250 years in the Dandy Style exhibition at the Manchester Art Gallery (MAG)
The Dandy Style exhibition is showing at Manchester Art Gallery (7 October 2022 – 1 May 2023) with a focus on British men's fashion and images over the past 250 years.
Drawing contrasts and comparisons between fashion, art and photography, and melding the historic with the contemporary, the provocative with the respectable, Dandy Style considers key themes in the development of male style, image and identity. It features a wide selection from Manchester Art Gallery's (MAG) outstanding menswear and portraiture collections, and, unusually, presented fashion and fine art as equal participants.
Exhibition co-curator Shaun Cole, Associate Professor of Fashion at Winchester Art School, will talk us through the curatorial decisions in setting themes and choosing objects featured in this fascinating exhibition, highlighting British men's fashion, that helped redress the imbalance of exhibitions on women's and men's fashion, clothing and dress.
Dandy Style marks the launch of MAG's newest permanent Fashion Gallery, with world-class collection of fashion, dress and textiles, formerly on display at Platt Hall, Fallowfield, Manchester between 1947-2017.
This talk is aimed equally at those able to visit Manchester to see the show in person; Shaun's talk will add rich layers to the exhibits on display – AND for those unable to visit Manchester before 1 May 2023, Shaun brings this stylish art and fashion exhibition directly to you …
**If you are unable to make the live talk, Shaun has kindly agreed that we can record his talk and send you a link afterwards. Sign up to Eventbrite to be on the list for the recording.**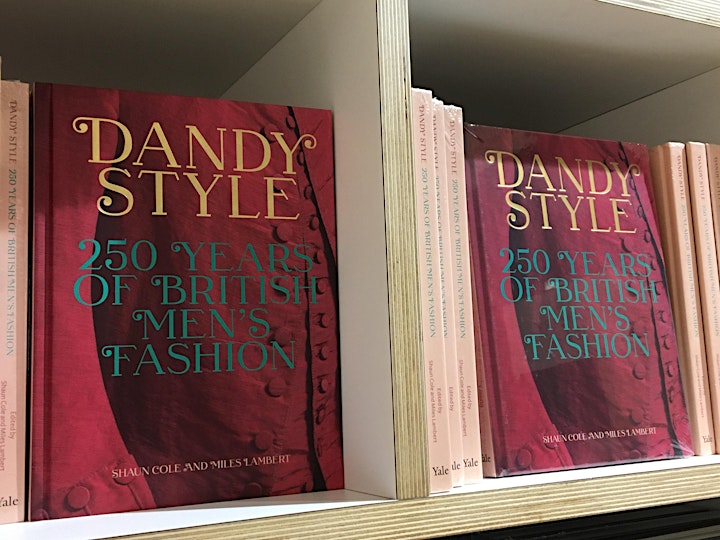 Speaker:
Dr Shaun Cole is a writer, lecturer and curator. He is Associate Professor in Fashion at Winchester School of Art, University of Southampton, where he is also Co-Director of the 'Intersectionalities: Politics – Identities – Cultures' research group. Shaun was formerly Curator at the V&A, London. He has written on the subject of menswear and gay fashion and his publications include 'Don We Now Our Gay Apparel': Gay Men's Dress in the Twentieth Century (2000) The Story of Men's Underwear (2010), Fashion Media: Past and Present (2013) and Dandy Style: 250 Years of British Men's Fashion (2021), co-edited with Dr Miles Lambert (MAG).
See before for details of C&TA's Online Membership 2023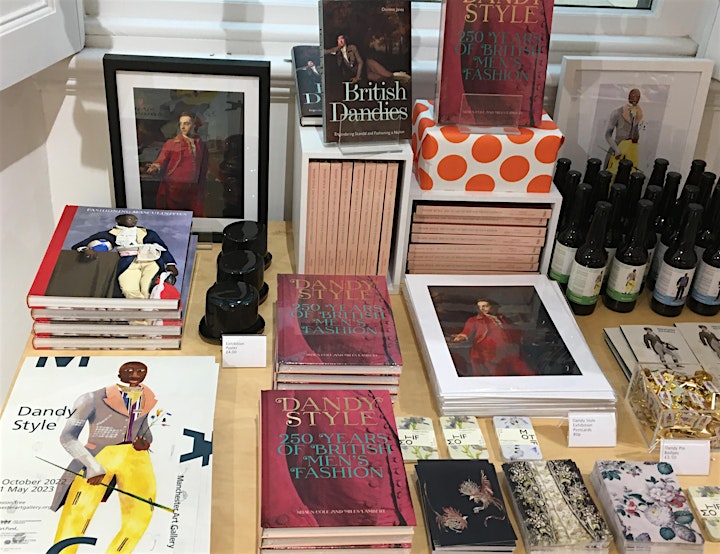 NEW C&TA ONLINE MEMBERSHIP 2023
We are delighted to announce the C&TA has introduced a new Online Membership in 2023 for those who attend our virtual events – and would like to receive a digital copy of our annual Miscellany journal, join in our members' monthly online 'Afternoon Chats' and more … for the affordable rate of only £15.00 per annum.
If you would like to sign up for Online Membership, please click on the link in blue.
Online members will receive discounted member ticket rates for our virtual events (i.e. not in person events, usually held in Norwich, Norfolk, UK)
We look forward to welcoming you as a C&TA Online member.
FULL C&TA MEMBERSHIP 2023
Full C&TA membership is for those who also enjoy attending in-person – and online – events, the benefits of visiting Norwich's remarkable Norfolk Museums Service's museum collections, plus other locally available discounts.
For Full Membership, please click on the link in blue. Full individual membership is £25.00 per annum (see the C&TA website for other membership types): www.ctacostume.org.uk
Any queries about membership, please email: membershipcta4@gmail.com.
Any queries about online events, please email: ctacostume.events@gmail.com
Online Programme for Spring / Summer 2023
The Costume & Textile Association (C&TA) host regular online events via zoom, in addition to in person events in Norwich, Norfolk (see website)
**Special Video Replay – Recorded Talk – Wednesday 11 January 7 pm Tutankhamun's Wardrobe with Dr Gillian Vogelsang-Eastwood**
Wednesday 1st February Typical Tudors – Ninya Mikhaila, The Tudor Tailor
NORWICH MAKERS FESTIVAL EVENTS 11 – 19 MARCH 2023 (Free, donations welcome)
Online Programme for Autumn / Winter 2023
Wednesday 15 November Norwich Pattern Books – Dr Michael Nix, author of Norwich Textiles : A Global Story 1750 – 1840 and GSMB award winner 2017
Follow C&TA on Eventbrite for updates on when new booking links go live
Sign up to our free newsletter, follow us on Facebook, Instagram and YouTube