A 45-minute session to help give your decluttering & organising efforts a boost!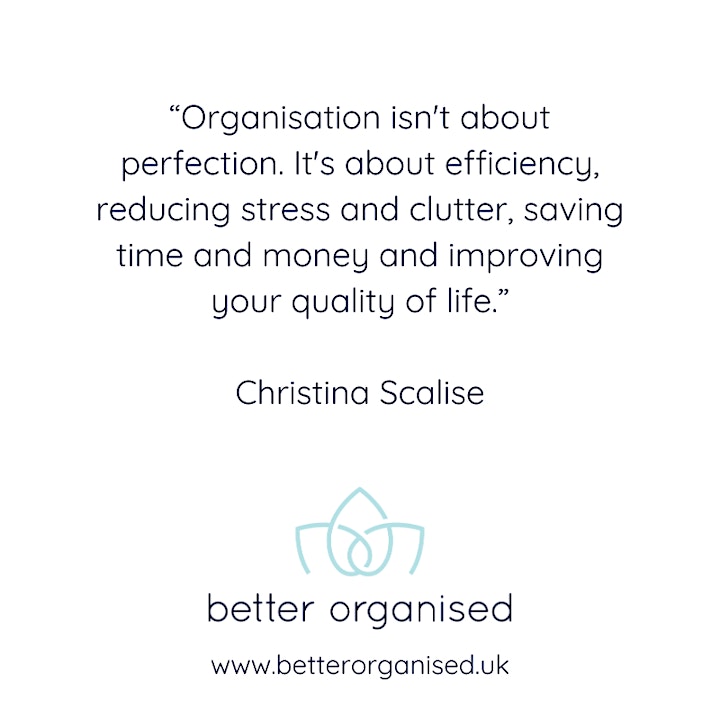 Does the thought of decluttering and organising your home leave you feeling overwhelmed?
Are you feeling stuck and don't know where to start?
Perhaps you're low on time, motivation and energy but want to reclaim precious space.
Please join me for this interactive session where I'll guide you through 5 key principles for a better organised home. I'll share some of my favourite tips and techniques for clearing clutter, creating space and using storage solutions that don't cost the earth so you can replace chaos with clarity!